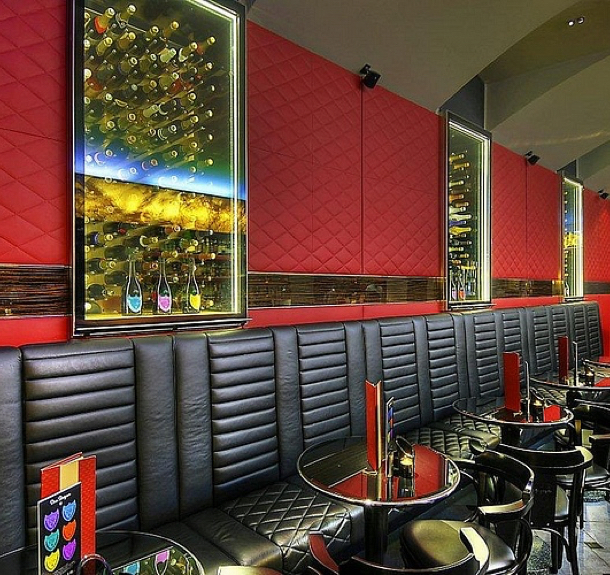 Upholstered benches for restaurants
We also produce special benches with a polyurethane core, laser-cut to a precise size, so that their volume and shape do not change even after being sat on thousands of times.
The fabrics we use, leather or imitation leather to the Trevira CS standard, are fire-resistant and also dirt-resistant. Our benches include metal structures treated with highly durable paint.
We also supply benches several tens of metres in length.
I am interested in upholstered benches
We are direct producers
We create new designs of seating furniture for heavy-duty operations. We develop and produce beds and mattresses to the highest quality. We produce classic, historical and modern flush-mounted fire and soundproofed doors. Our furniture is made by a team of qualified employees using the very latest CNC technology. This, combined with traditional craftsmanship, makes us one of the leading producers in the HORECA segment.