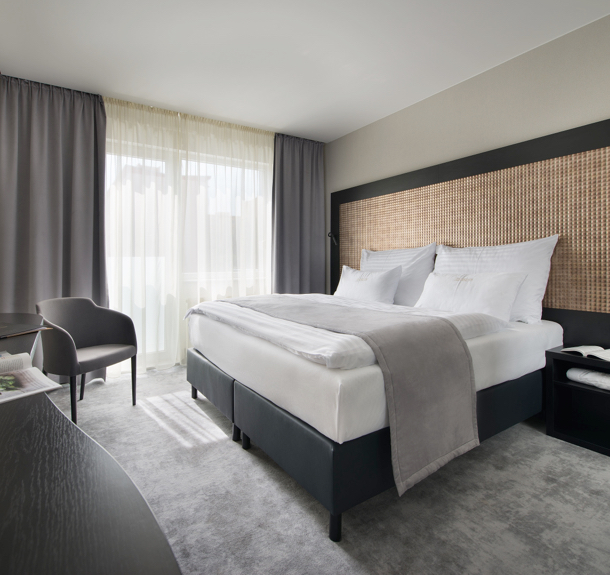 Hotel interiors
The production of hotel furniture is a unique specialisation in the furniture-making industry. Atelier-S a.s. has specialised in this segment since 1990.
Hotel contracts are a challenge for producers not only in terms of craftsmanship, but also as regards logistics, coordinating subcontractors and the commitment to meeting the agreed deadlines.
The projects we work on are an opportunity for us to work with the best architects and designers, make use of non-standard materials and create new designs that last longer than common carpentry products.
We supply turnkey hotel interiors, where our partner is the actual investor or general building contractor. We supply interiors including lights, seating furniture, carpets, textile decorations, stone and metal elements.
I am interested in a hotel interior
We are direct producers
We create new designs of seating furniture for heavy-duty operations. We develop and produce beds and mattresses to the highest quality. We produce classic, historical and modern flush-mounted fire and soundproofed doors. Our furniture is made by a team of qualified employees using the very latest CNC technology. This, combined with traditional craftsmanship, makes us one of the leading producers in the HORECA segment.